EEECS News

RT @QUBAlumni: 'No day has passed without learning something new'..A #KTP opportunity could be just the ticket! @KTPatQUB will take yo…

EEECS News

RT @ECIT_QUB: Dr Hien Quoc Ngo receives global recognition for a Decade of Influence in Wireless Communications 🌏Dr Ngo was awarded AI 20…

EEECS News

Someone rolled a nat20 on their intelligence check! 🎲 Well done, a fascinating project. Looking forward to seeing w… https://t.co/yREg5hDcF8

EEECS News

RT @QUBstaff: That's a beautiful picture of our stunning quadrangle @QUBelfast Paddy - thanks for sharing!#LoveQUB https://t.co/nyRW2yxGjp

EEECS News

RT @KTPatQUB: This #KTP role with @bt_uk is open to all graduating with a Masters in Computer Science/Software Development/ closely related…

EEECS News

RT @QCommHub: Our latest #blog post has landed! Check out 'An interview with a post-#quantum cryptographer - Dr @CiaraMRafferty @QUBEEECS'…

EEECS News

RT @wearecorgi: 🍷Virtual Wine & Dessert Evening🍪Join us this Friday at 7:30pm for our virtual Wine & Dessert evening, we're going to make…

EEECS News

RT @QUBLGBTSN: Today marks #InternationalTransDayofVisibility! It is dedicated to celebrating the accomplishments + victories of transgende…

EEECS News

RT @QUBMathsPhys: Athena SWAN Student Poster Competition 'Who Is Your Inspirational Woman?' on behalf of Queen's Gender Initiative. @QGI103…

EEECS News

RT @elementarymo: Looking forward to the kick-off to our @QubEps Female Innovation Event @ [email protected] @QUBNBE @QUBCCE @QUBPsych @QUBMaths…

EEECS News

RT @QUBAlumni: For they are jolly good Fellows!Academics @domhnallcarlin from @QUBEEECS and @AndrewBrownQUB from @QUBMathsPhys have picke…

EEECS News

RT @QCSQUB: We are running a Code Names game night Thursday 25th @ 7pm! 👀🥳The event will take place on the QCS Discord!✨💙QCS Discord lin…

EEECS News

RT @TEDxQUB: Make sure and get the applications by 5pm on Monday in for #TEDxQUB. All @QubEps staff, students and alumni are eligible to ap…

EEECS News

RT @wearecorgi: Join us and @QCSQUB tomorrow at 8pm to celebrate International Women's day, as we watch Hidden Figures on Disney+🌟We'll p…

EEECS News

RT @GetSmarterNI: 👉Boys and girls of #NorthernIreland, @QUBEEECS is calling you to discover and shape the future world with the help of #…

EEECS News

RT @efuturesuk: @RobertMBowman @rogerwoods1 @hadihei @julie_grollier @InescMn @ChrisMarrows @CEA_Recherche @QUBEEECS @QUBMathsPhys https://…

EEECS News

RT @BBC6Music: Today, on #InternationalWomensDay we'll be playing All Queens, all day.For this morning's #Cloudbusting we want your uplif…

EEECS News

To celebrate International Women's Day 2021, we asked staff and students to answer a few questions. These are their… https://t.co/5QgIsWuDhH

EEECS News

RT @elementarymo: Can't wait for the launch of our X-faculty Innovation event for female students @QubEps 'Finding a solution to a global n…

EEECS News

RT @elementarymo: Happy International Women's Day! I #ChooseToChallenge2021 #InternationalWomensDay #IWD2021 @QUBEEECS https://t.co/SJhLtu0…
Google uses cookies and data to:
Deliver and maintain services, like tracking outages and protecting against spam, fraud, and abuse
Measure audience engagement and site statistics to understand how our services are used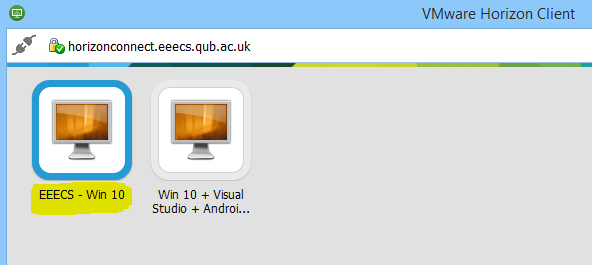 If you agree, we'll also use cookies and data to:
Click Connect and a login page will open. Enter your EEECS username/password. After logging in you should see your desktop options: " EEECS – Win 10 " – Is the EEECS standard Windows 10 desktop which contains all the software the physical labs have installed except. Early Diagnosis is Key #CatchItEarly Oesophageal cancer like many other cancers does not discriminate between age or sex and knowing and recognising the signs and symptoms are crucial to early diagnosis. Create beautiful designs & professional graphics in seconds. Share your design via any social media, email or text. Download the desktop app now! Dropbox.qub.ac.uk 0.31% 0.07% 2 OTHER 0% 1.94% 0. Competitive Data. Domain: webmail.qub.ac.uk Rank: (Rank based on keywords, cost and organic traffic) n/a Organic.
Improve the quality of our services and develop new ones
Deliver and measure the effectiveness of ads
Show personalized content, depending on your settings
Show personalized or generic ads, depending on your settings, on Google and across the web
Qub Dropbox App
For non-personalized content and ads, what you see may be influenced by things like the content you're currently viewing and your location (ad serving is based on general location). Personalized content and ads can be based on those things and your activity like Google searches and videos you watch on YouTube. Personalized content and ads include things like more relevant results and recommendations, a customized YouTube homepage, and ads that are tailored to your interests.
Qub Dropbox
Download intel power gadget mac. Click "Customize" to review options, including controls to reject the use of cookies for personalization and information about browser-level controls to reject some or all cookies for other uses. You can also visit g.co/privacytools anytime.