Go to

Network

>

Interfaces

, click

Add interface

, and then click

Add bridge

.

Enter a name. You can change this name later.

Maximum number of characters: 58

The subsystems will show the customizable Name and not the Hardware name of the interface.

Enter a hardware name for the interface. You can't change this name later.

Maximum number of characters: 10

Allowed characters: (A-Za-z0-9_)

Specify the settings.

Option
Description

Enable routing on this bridge pair

Turn on routing on this bridge.

If you've turned it on, you must assign an IP address to the bridge interface.

Interface

Interfaces on which you can set up a bridge:

A physical interface, for example, Port1, PortA, or eth0.

RED
LAG
VLAN interface on a physical interface, RED, or LAG

A bridge can have a maximum of 64 member interfaces.

Zone

Zone assigned to the interface.

Member interfaces

Interface and Zone of bridge members. You can select physical and VLAN interfaces.

To add more interfaces, select the plus button .

XG Firewall drops traffic related to bridge interfaces without an IP address if the traffic matches a firewall rule with web proxy filtering or if it matches a NAT rule. These dropped packets aren't logged. To prevent NAT rules from causing the traffic to drop, do the following:

Go to

Rules and policies

>

NAT rules

and select the SNAT rule to edit.
Select

Override source translation for specific outbound interfaces

.
Set

Outbound interface

to the bridge interface without IP address.
Set

Translated source (SNAT)

to

Original

and click

Save

.

Optional

Specify the IPv4 or IPv6 configuration details.

You must specify these settings if you selected routing on the bridge interface.

Option
Description

IP assignment

Method of assigning the IP address. Select from the following options:

IPv4/netmask

or

IPv6/Prefix

For static IP assignment, enter the IP address and select the netmask or prefix.

Gateway name

For bridge members with WAN ports, enter the gateway name.

Gateway IP

If you selected static IP assignment and bridge members with WAN ports, enter the gateway IP address.

Specify the

VLAN

settings to forward or drop VLAN traffic passing through the bridge interface.

Name

Description

Filter VLANs

Select to drop VLAN traffic passing through the bridge interface.

If you select filtering, but don't specify the permitted VLANs, XG Firewall drops tagged traffic from all the VLANs. Untagged traffic isn't dropped.

VLAN filtering applies only to bridged traffic. It won't apply to routed traffic.

Permitted VLAN ID or ID range To wav converter.

Enter VLAN IDs or ranges (example: 20-35).

Use this to forward traffic from the specified VLANs to the other bridge members.

Optional

Specify the advanced settings.

Use this to control broadcasts and traffic forwarded by the bridge interface.

Option
Description

Permit ARP broadcast

By default, bridge interfaces forward ARP (Address Resolution Protocol) broadcasts to discover the destination MAC addresses.

Clear the check box to prevent ARP broadcasts. You can use this when there's a broadcast storm.

In the absence of ARP broadcasts, bridge interfaces can't create a bridge table with MAC addresses. To specify IP-MAC binding, go to Network and create static entries using Neighbors (ARP–NDP).

Turn on Spanning Tree Protocol (STP)

Turn on STP to prevent bridge loops, which occur when there's more than one path between two bridge interfaces. Redundant paths can result in a broadcast storm in the network.

STP also enables failover to redundant paths dynamically when the primary path fails.

You can't turn on STP on any bridge interface when HA is enabled.

STP max age

Interval at which bridges transmit their configuration information. The default interval is 20 seconds.

Bridges send bridge protocol data units (BPDU) to transmit information, such as their interface, MAC address, port priority to other bridges at the STP max age interval. This enables them to update their tables with the network topology. BPDUs help detect failed paths in the network.

MAC aging

Interval at which inactive MAC addresses are removed from the bridge table. The default interval is 300 seconds.

Bridges record the timestamp of when they learn a MAC address. MAC addresses with timestamps older than the interval are removed.

In dynamic networks, such as guest Wi-Fi networks, you can use lower MAC aging intervals. In stable networks, such as networks with data centers, you can use higher intervals.

MTU

MTU (Maximum Transmission Unit) value, in bytes. It's the largest packet size that a network can transmit. Packets larger than the specified value are divided into smaller packets before they are sent.

If the MTU of the bridge interface and its members differs, the bridge interface inherits the lower value. To see the inherited MTU, go to the interface table.

Example:

Bridge MTU: 9000

MTU of the interface used in VLAN (bridge member): 1500

Inherited bridge MTU becomes 1500.

Override MSS

Select to override the MSS value.

MTU is the sum of the TCP and IP header values and the payload value. When additional packet encapsulation takes place, for example in IPsec tunnels, the packet size can become larger than the defined MTU value, leading to dropped packets or additional fragmentation.

Overriding the specified MSS value ensures that the packet size stays within the defined MTU value.

MSS

MSS (Maximum Segment Size), in bytes. It's the amount of data that can be transmitted in a TCP packet.

Filter Ethernet frames

The default setting allows all Ethernet frames to pass through the bridge.

Select to drop Ethernet frames from passing through the bridge. The drop setting doesn't affect the frames of ARP, IPv4, IPv6, 8021Q, EXTE traffic, which are always allowed.

If you select filtering, but don't specify the permitted Ethernet frame types, XG Firewall drops traffic for all Ethernet frames except the frames that are always allowed.

Forwarded Ethernet frame types

Specify the EtherTypes whose Ethernet frames you want to forward through the bridge interface. Enter the four-digit hexadecimal ID of the EtherType.

Example: AppleTalk (809B) Novell (8138), PPPoE (8863 and 8864)

To update the log viewer with dropped packet details, go to

System services

>

Log settings

. Under

Firewall

, select

Bridge ACLs

.

To see the logs, go to Log viewer and select Add filter. Set the field to Log component and Value to Bridge ACLs.

Additionally, you can set the field to Log subtype and value to ARP broadcasts, EtherType filtering, or VLAN filtering.

Click

Save

.
Flexibility and performance enhancements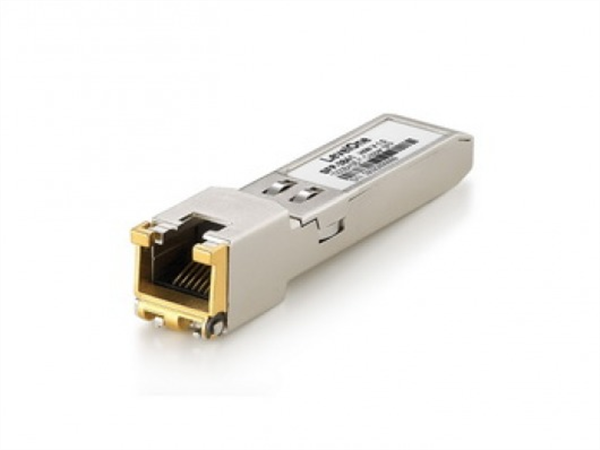 Discuss: Sophos - SFP (mini-GBIC) transceiver module - GigE Sign in to comment. Be respectful, keep it civil and stay on topic. We delete comments that violate our policy, which we encourage you. However, if your outbound email is being routed through Sophos Email and Office 365 simultaneously for a period, you can add an include statement for Sophos Email to your existing SPF record. You can use the all parameter in different ways. You must understand how to do this and the implications of your choice. VDSL2 SFP modem to directly connect to a VDSL line (via a RJ11 cable). These modules are not delivered with the appliance but available through your Sophos partner. Please note that there are different Mini-GBIC module types. The required type is determined by the existing network. The following SFP GBIC module types may be used: SFP: 1000 Base-T.
Sophos Sfp Modules
Sophos Sfp Free
Sophos SD-RED (Remote Ethernet Device) provides secure remote access to your off-site locations. It's the first security gateway that requires no technical skills at the remote site. Once installed, it forwards traffic to the UTM for complete security. Sophos UTM also works as a wireless controller; access points are automatically set up.
SFP DSL Module Mounting Instructions Mounting the SFP DSL module 1. Insert the SFP DSL module into the SFP port of your appliance 2. Connect the SFP DSL module to the DSL wall plug or splitter by using a phone cable (RJ11) 3. The SFP DSL module is trying to connect to the ISP (Status LED starts blinking - see LED status table) 4.
Sophos Sfp Antivirus
Version 18.0 delivered a data plane with a Virtual FastPath (VFP) to allow the offloading of trusted and previously security-verified traffic, using the same x86 CPU for the offloaded traffic. On the XGS Series, after inspecting the initial packets in a flow, the x86 CPU offloads trusted traffic to the Xstream FastPath, which runs on the Xstream Flow Processor and is specifically designed for FastPath operations.
The Xstream Flow Processor delivers and retrieves packets directly to and from the DPI engine's main memory. These enhancements deliver a significant increase in the overall network performance with a 5x improvement in latency with the zero-copy operation and up to a 5x increase in SSL/TLS decryption performance versus the previous hardware models.
The Xstream architecture saves cycles of the x86 clock by lowering memory bandwidth usage and allowing both processors to update the cache.
Port density and diversity: XGS Series appliances offer an increased number of fixed ports and include some new port connectivity, such as Power over Ethernet (PoE), which is now built-in on some desktop models. They also offer a broad range of Flexi Port modules and add-on options to adapt and extend connectivity.